Enjoy Fall cycling and the colorful scenery throughout Simcoe County.

When the weather is chilly, dress in layered, lightweight garments that are wind and waterproof or resilient. You may also want to wear a thin cycling hood under your helmet to keep your head warm.

Remember to not overdress because as you're working those pedals, you will increase your body heat and warm up pretty quickly.
Fall Bike Maintainence
If you are an avid rider, you may want to squeeze in a few more rides on the odd nice day before the snow falls!

Once you're done cycling for the season, make sure that you clean up your bicycle, check for any repair needs and maybe even get a Fall tune up so that when you are ready to ride again, you just have to worry about your tire pressure and a quite dust off.

Store your bike in a dry, safe place away from the harsh winter elements.

Plan your cycling adventures We have a number of our guided tour and vacation packages in the 2014 Happenings Calendar already!

Rental and Tour Reservations: 1-855-795-4482

All off site days for bicycle rental and all tours must be booked at least 24 hours ahead. First come first serve on tour selections not listed in Happenings Calendar.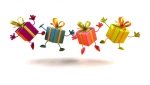 Gift Certificates available for any of our services; bicycle rental, guided tours and packages, CyclingToursPass, bicycle service, learn to ride a bike and powerbocking training.

OR

Gift Giving at your fingertips for all your cycling enthusiasts!


Enjoy your day.....

To your cycling and powerbocking adventures

Anna (705)294-0596 1-855-795-4482

Born to Ride Bicycle Follow and like us on Facebook