POWERJYM

THE NEW POWER BOCKING ATHLETIC CARDIO HEALTH SPORT

Jumping Stilts Get Fit With PowerJym the new Power Bocking All Terrain jogging sport cardio provides incredible: endurance stamina , improves 
reflexes posture walking alignment, helps in physiotherapy for surgery recovery time, Run Again, for all athletes; cyclists to hockey players to martial arts and gymnasts 
Come Join Us at  Born To Ride Bicycle! 
We operate All Year Round!
We have trained over 1000 students
Call:1-855-795-4482

Private lessons in

 15 communities throughout Central Ontario, Canada: 

Horseshoe Valley, Barrie, Innisfil, Newmarket, Vaughan, North York, Scarborough, Toronto, Etobicoke, Burlington, Waterdown, Grimsby, Milton, and Waterloo, COMING SOON to OTTAWA, GATINEAU QUEBEC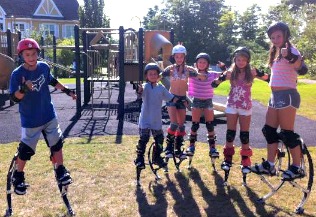 WELCOME TO THE All Terrain HIGH CARDIO SPORT,
POWERJYM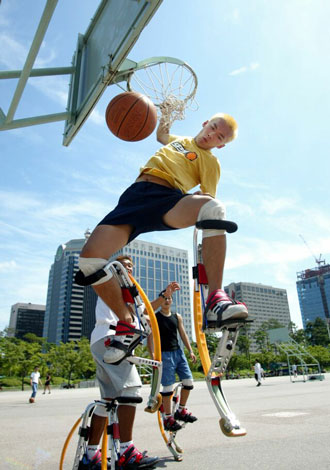 POWERJYM

ED7803


Get Fit With PowerJym the new PowerBocking Sport 
REACH HIGHER LEVELS OF,

CARDIO

ENDURANCE

STAMINA

LEG MUSCLE STRENGTH

 CORE STRENGTH
POWERJYMED7803
Get Fit With PowerJym the new PowerBocking Sport .
EXCELLERATE,
OXYGEN  RETENTION LEVELS THROUGH  

, AEROBIC TO

 ANAEROBIC CARDIO TRAINING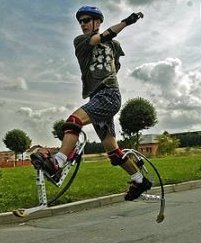 REDUCE,
OSTEOPEROSIS THROUGH TRIGGERING OSTEOCYTES TO BUILD STRONGER BONES

RECOVERY TIME FROM SPORTS INJURIES, OR SURGERY

HIP SCIATIC NERVE ISSUES IN DAYS, NOT YEARS!

BECOME,
ACTIVE AGAIN !

THE NEXT SUPER ATHLETE IN ANY CARDIO SPORT; HOCKEY, SOCCER, CYCLING, TENNIS, RAQUET BALL, BASKETBALL, BASEBALL, GYMNASTICS, MARTIAL ARTS, AND MORE...
Having difficulty in your walking stance, or coordination issues?
As you work through our training, Our PowerJyms will help you realign and improve posture and positioning, resulting in improved overall coordination.
HOW TO REGISTER FOR POWERJYM POWER BOCKING 
Born To Ride Bicycle: 1-855-795-4482 / 705-718-1606, If you leave a message, no matter how late the call, we will get back you, ASAP.
*children 8 years or younger SHOULD supply their own helmet, AND PROTECTIVE SHIN, ELBOW, KNEE PADS,
PARTICIPANTS/STUDENTS RESTRICTION: Min. Ankle circumference: 6", Maximum weight:205 lbs (new units coming for 205lbs plus)
ALL STUDENTS WILL NEED six to eight FACE CLOTHS, TO SOAK UP PERSPIRATION/SWEAT + added comfort strapped into equipment.
.
IT'S A TWO STEP PROCESS:

1. REGISTRATION - fill in form below, After your Registration/form is complete; You will come back to this page to make payment.

2. MAKING PAYMENT - choose from drop down options below
TO SIGN UP 1, 2, ARE TWO SEPERATE TRANSACTIONS.
SINGLE SESSIONS
ADULT & TEENS PACKAGES TWO OR MORE 
CHILDRENS PACKAGES TWO OR MORE 
Notice: The sport of PowerBocking maybe referred to as an extreme sport, and may not be for everyone, but our trainers are patient in assisting you to reach your goals.