Bike and Swim Camps 
                                    Teens and Up.  Must be 13 years or older.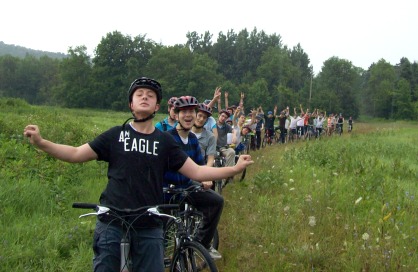 Experience the great outdoors at B2RB's Full Day Bike and Swim Camps. Disconnect your computer and reconnect with your natural instincts! Select the ride that best suits your skills.....

Who is eligible?
Teens 13 and Up
TEENS & REBELS
Dads and boys
Moms and girls
Corporate Groups
Leadership oriented groups
Cycling Adventurers
Price: $375/person       Days: Tuesdays, Wednesdays and Thursdays - July & August
Price includes transportation from designated pick up point, cycling/swimming/adventure/snacks and refreshments (bring your own lunch), cost of admission to any excursions and rental of equipment.
Our Bike and Swim Camps offer:

Bike Ride 

Rides range from 1-1/2 up to 3 1/2 hours based on skill set of cyclists. NOTE: We strongly recommend each participant registers for a CycleSafe PRE-TEST prior to camp day, This provides a 1:1,30 minute session with a trainer. you'll be assessed, and equipped with riding tips that will make a dramatic improvement to your riding abilities. All riders are tested before each ride, to determine the groups skill level. 

Swim

Refresh with a swim in the pristine waters of the Great Lakes 
Beautiful sandy beaches
Exotic shale beaches of Georgian Bay  
indoor pools in inclement weather

You must be an experienced swimmer or opt out to just enjoy the beach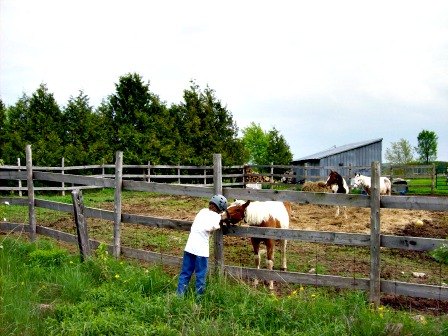 Our Adventures may include: 
Hiking forest trails, caves, suspension bridge
Environmental exploration of plants and wildlife
Canoeing 
Visit farms to learn about farming, animals and healthy eating
Discover Canadian art, heritage, historic sites, Native Indian, war of 1812 etc
Military Base and Forts: History, Tanks, Guns, Military Aircraft, Solders
Rock climbing challenge; indoor/outdoor (subject to availability)
Participate in building and reconstruction of plants or animal habitat projects
Taking ferry to island and exploring 
Fun Bike and Swim  TUESDAYS
Each ride is based of groups skill levels, Road, Forest trails, Rail trails, Waterfront, Orientation Tours
Scenic routes , Pathways along waterfronts and picture perfect settings.
Active Bike and Swim  WEDNESDAYS
Great for more active riders.
Ride along varied surfaces; bridges, wide/narrow trails, inclines and declines on trails or roads and along rivers or waterfronts. 
Challenging Bike and Swim  THURSDAYS
On this level you will be 50% - 85% off your seat, relying on your pedals. You must have fast reflexes, strong core muscle groups, ready for anything that comes your way. (Any damage to bike rentals is your sole responsibility in repair cost).
Mountain biking; steep routes, down ski hills and sharp turns on mostly single tracks. 
Road cycling; follows hills and valleys along beautiful country roads and may include main corridors. CycleSafe principals are applied.
Participants may opt out from any activity as long as it doesn't disrupt the flow of activities.  Participants may be removed from any activities due to bad or disruptive conduct as determined by group leaders, bus driver or management.
REQUIREMENTS FOR ALL ACTIVITIES:
Must be 13 years or older

Photo ID, proof of age, health card (Government issued ID)

No history of back injuries 
No previous heart or recent surgeries
No stress related health or mental issues including medication requirements (special requests must be in writing with a physically fit support volunteer, to ride with you)
Allergies must be accompanied with dosage of medication and a chaperone that is experienced with administering dosage and have access to alternative  transportation if emergency services not available.
No consumption of drugs or alcohol within 48 hours prior to any event
Absolutely NO smoking on or off the bus or coach, nor any lingering scents on person or clothing, as it affects respiratory health. If driver or staff smell it before, during or after, you won't be allowed transportation!
You MUST be an experienced swimmer to participate in the swims. Most of our swims are unsupervised, with no lifeguards.
Please read Additional Important Information you need to know for an enjoyable and safe camp.