What is ICE?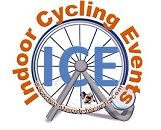 Indoor cycling is a great way to stay in shape over
the winter months when it's too cold
and snowy to cycle outside.
Each ICE class, run by our certified trainer,
has a tour theme based on one of over 25 cycling tours
Born To Ride Bicycle offers throughout Simcoe County.
Each class includes a real bike with stationary stand,
choreographed music to help motivate its participants
and keep the beat of their cadence.
The classes are designed for an eight week duration.
Class Cost: $160/person for 8 weeks. Each class is 1 hour long.
For single class drop ins, please book your time at least 24 hours before class date and time.
Our stationary trainers are available to use with your own bike all year long!
Only $15/hr, 3-hrs $30, or all day $50
Indoor Cycling Event classes run from November to April.
(min. 4 participants for class to run)location to be determined
Private Training:
$90/hr up to 4 participants at your location. Bike and stationary stand rental available for $30/hr for each participant.


Fundraising events with ICE!
To learn more, contact us, today!