Purified Bottled Water Products
SERVING CENTRAL ONTARIO
Improve Your Health & Performance!
Bottle Water Products

REFILLS AVAILABLE
Customized water products

Your choice of : 
Eye Drops

Ozonated & Preservative Free Saline
Topical Olive oil 

Ozonated & 

Preservative Free
THIS PAGE IS UNDER CONSTRUCTION If you have any difficulties Call
: 1-855-795-4482    
Glass vs Plastic All our water / products are distributed in GLASS bottles to retain the highest quality possible. We noticed such a significant difference in taste, in our water, we decided to use only glass bottles. Toxins absorb or seep into the water too easily, you can actually taste the difference.
There are many impurities in water, that raise concerns about what we are actually consuming on a daily basis. Today, the majority of people, don't  trust or rely on municipal standards of water quality, resorting to drinking bottled water. It's common knowledge that infectious diseases, chemicals running downstream from manufacturing processes, pesticides from farms, leakage from ships/boats,  steroids, drugs, unnecessary dumping,  and acid rain seeps into our water table and by drinking from these sources, causes deformities in children, sickness, and irreversible mental health issues. 
Benefits of Purified Water Our best purified water products can be used for cleansing, helping to remove toxins, purifying and healing your body. We know this because we've done it ourselves.
Drinking our purified water results in:
increasing hydration levels by higher purified water absorption, 
increased athletic performance and endurance, via increased hydration levels.  
 Improved regeneration and healing
reduce hyperactivity

reduced mild allergen issues
reduced sickness

increased and stimulated immune system



All of the above improvements are most noticeable when combined with Ozone Therapy, proper nutritional eating habits, and a regular weekly exercise program. Contact us for self help Ozone sessions at: O3Canada@outlook.com
RECYCLE RE-USE Re-use your purchased glass bottles and we will refill them, purchase more bottles and maintain your own weekly surplus.
WEEKLY DISTRIBUTION

We distribute our purified water products along the HWY 401, 400 and 7/8 Corridor, close to any on/off ramp along the highway corridor, from Waterloo to Barrie Ontario.
Barrie, Kitchener-Waterloo, Wellesley locations:
Saunders Drive in Barrie 
Weimar line in Wellesley
Once your purchase is made you will be contacted by email/phone, for a pick up time and location. Please adhere to arranged p/u times.
During COVID19 there will be NO CHARGE FOR PICK UP OR DELIVERY to on/off ramps or Barrie & Waterloo location(s)
Inquiries contact us at: O3Canada@outlook.com
Our Purified Water Products:

Maintain and prolong the life of kitchen appliances, ie.  water kettle, coffee maker, specialty drinks, rice cooker, you will actually see the calcium deposit lift off surfaces, and witness a clean clear water in your appliance.

Taste the difference in quality and quantity.
Whether its municipal Tap water or Well water; High TDS levels and "unknowns" they will cause you loose out in extracting the most out of your:

herbs, 
teas, 
coffees,  
home brewed beverages. 
You loose out, when you don't use purified water products.
You benefit greatly, from our purified water products.
Get more nutrients from your homeopathic remedies. 
Our Distilled water is so pure it can be used for Medicinal homeopathic applications such as personal cleansing.
100% REVERSE OSMOSIS Water 98%  VOC Free

100% DISTILLED - Reverse Osmosis WATER
99.9% NO Sediment, NO VOCs, NO Bacteria, NO Virus
Anti-Viral Saline eye Ozonate, 100% Preservative Free
Glass Bottles Sizes
we fill and sell:

500 mL Glass bottles fit a standard cup holder.
1 Litre Glass bottles , great for making refreshing drinks
5 Litre Glass bottles , great for making refreshing drinks

20 Litre Glass bottles will fit tightly on a standard water cooler
30 mL Glass Eye Dropper

| | | |
| --- | --- | --- |
| 500 mL Glass Water Bottle | 1 Litre Glass Water Bottle | 5 Litre Glass Water Bottle (cap included) |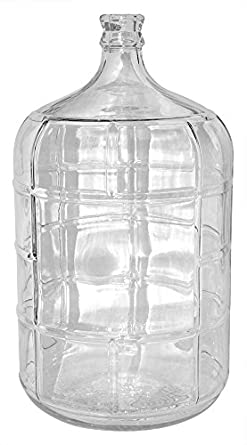 20 Litre Glass Water Bottle (sealed cap included)
PURCHASE NEW Glass Bottles w/caps
Cases New Glass Bottles w/caps
Purchase Used/Recycled Glass Bottles are not sanitized
Ozonated/Sterilization at additional cost
See payment option for Ozonated/Sterilization below under used/recycle bottles
Description/ingredients: 
Flouride Ions/ Ions flouride = 0.00ppm
TDS <5ppm  
Ozone sanitized/ Ozone aseptisé
SOURCE: Wellesley, Ontario, Canada N0B 2T0       
Supplier: O3Canada  (division of Born To Ride Bicycle)
Non-Refundable For Refill Only/Non remboursable pour recharge uniquement