Where to Stay in Simcoe County
If you're looking for where to stay while visiting
or vacationing in Simcoe County, we can recommend
some great accommodations!
This breathtaking region boasts a boater's paradise with
the beautiful waters of Georgian Bay on the west and north,
with Lake Simcoe on the east and Lake Couchiching northeast,
and a cyclist's dream with amazing forest trails, pathways
and rolling country roads.
Located only 1 hour north of Toronto....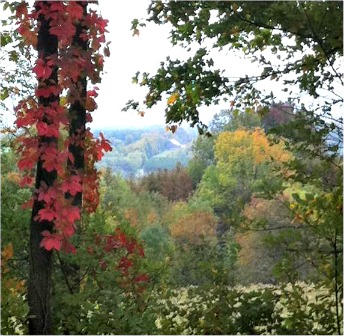 We discovered Horseshoe Valley, first as vacationers, and now as business owners.
We love the area for its rolling hills, abundant forests and fresh air!
A great place to unwind and distress.

Carriage Hills & Ridge Resorts at Horseshoe Valley offers spacious condo-suites perfect for cycling getaways with Born to Ride Bicycle. 
All Resort Suites offer kitchen amenities and private balconies.  1- and 2-Bedroom condo-suites also feature a full kitchen, fireplace and fireplace (4- 8 guests).
After a day of cycling visit the on-site indoor/outdoor pool (indoor at Carriage Ridge), hot tub and daily activities program for all ages.
We offer guests bicycle rental, guided scenic and mountain bike tours in the area. We will deliver bikes to resort or will meet you at one of our staging areas around Simcoe County.  Please book min. 24-48 hours ahead.
Why not select our famous "Delectable Chocolate" tasting tour
while you're here!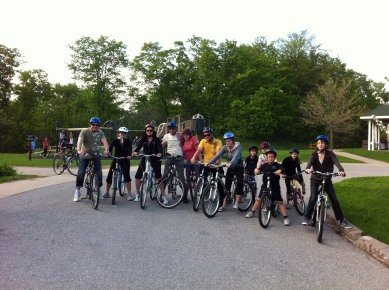 Horseshoe Resort is only 5 minutes down the hill from Carriage Ridge with two great
restaurants to entice your palet and their new Adventure Park.
We can supply customized cycling tours for your corporate stays
or special events to add to your calendar of fun activities to do during free time.
We will deliver to resort or meet you at one of our staging areas around Simcoe County. Please book min. 24-48 hours ahead.
Why not select our famous "Delectable Chocolate" tasting tour
while you're here!

So, if you're wanting to know where to stay in Horseshoe Valley,
these resorts are lovely.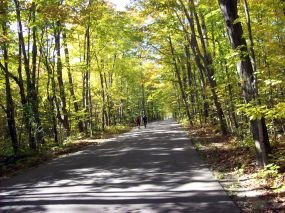 Our Partner Hotels and Inns in Simcoe County
We deliver bicycles to all these accommodations and offer a number of guided tours in each community.  We can also meet you at one of our staging areas around Simcoe County.  Please book min. 24-48 hours ahead.
Super 8 Midland and Barrie,  Days Inn Barrie, Best Western Barrie, Holiday Inn Express & Suites Barrie 
Days Inn Orillia ,  Best Western Orillia,  Stone Gate Inn Orillia
Kingsbridge Inn Wasaga Beach

Nottawasaga Inn Resort Alliston
Carriage Hills and Ridge Resort Hotels


If you're looking where to stay that is more intimate,
Simcoe County is also home to a number of lovely B&B's!
We can deliver bikes to your B&B location. Ask us for details.
Or, book one of our cycling tours in the area for a really memorable stay.
We also offer exciting Cycling and Tasting Tour Experiences....

Three Wishes B&B - Barrie
Jim and Elisabeth welcome you to their quaint paradise
in the heart of Barrie, Ontario.
We offer a number of Guided Cycling Tours in the area,
including an exciting "Ale to Kempenfelt" tasting tour!
M&E Shady Rest Cottages - In Oro-Medonte is a great getaway with the family on 200 feet of beautiful waterfront, overlooking Lake Simcoe.  They offer fully furnished cottages just 45 minutes north of Toronto between Barrie and Orillia.  Enjoy a 2 bedroom cottage including a fully equipped eat-in kitchen, 3 piece bathroom, and living room.  A breathtaking view of the lake, and a fun filled time with access to two beaches, use of paddleboat, rowboat, canoe and water bike.
Rent some bicycles for the week and we will deliver and pick up when you're done!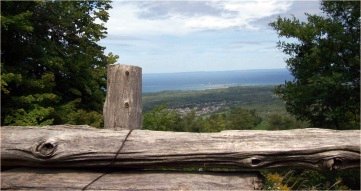 Pretty River Inn
A country retreat in beautiful Southern Georgian Bay!
The Inn is home to a rare breed Chickens, Reindeer
and Miniature Icelandic and Percheron horses that love attention.
We run a number of exciting cycling tours in the area.
You must book our "Vista Wine and Cycling Tour" while here!

Clearview Station
For a truly unique experience, this B&B offers Caboose
or Station Master Suites! Located in a quiet country setting
overlooking the hills of Creemore.
Born to Ride Bicycle offers guided cycling tours in the area,
including our "Creemore Village and Lager Tour" tasting tour.


Now, if you're really outdoorsy, not a problem!
Camping or RVing in Simcoe County is amazing!
Check out where to stay....

Nestled on sixty acres of space, Barrie KOA is the choice for campers and RV'rs
wanting to experience the rolling hills of Horseshoe Valley.
A great site for families with a playground, outdoor pool, and
shopping and eats close by.
Select one of our Mountain Bike Tours or scenic road tours in the area while you're here!

Bass Lake Provincial Park is a local treasure located in Oro-Medonte.
Nestled around the calm and clear waters of Bass Lake,
campers can choose from water view or forest sites.
A swimming area and kid's park make this a great spot for some
back to nature relaxation for the whole family.
Orillia is just a short drive or ride east of the lovely spot.


Consider renting a bike for the day and cycling over.
It only takes about 2 leisurely hours to get there.

Earl Rowe Provincial Park just west of Alliston,
offers excellent camping and RVing facilities.
There is an acre swimming pool as well a lake with beaches to enjoy.
A wonderful park to visit for a day, weekend or more.
Born to Ride Bicycle offers customized mountain bike tours
within the park for small and large groups.
As, you can see, there is an accommodation and numerous things to see and do for you in beautiful Simcoe County!