Delivery Services
We operate ALL YEAR round, Delivering Bicycles, e-bikes, Cycling equipment, & personal Goods throughout Central Ontario. after September we can offer delivery to the USA, and across Canada - Newfoundland to  British Columbia

 Give us a call (1-800-795-4482) or email us at: info@borntoridebicycle.com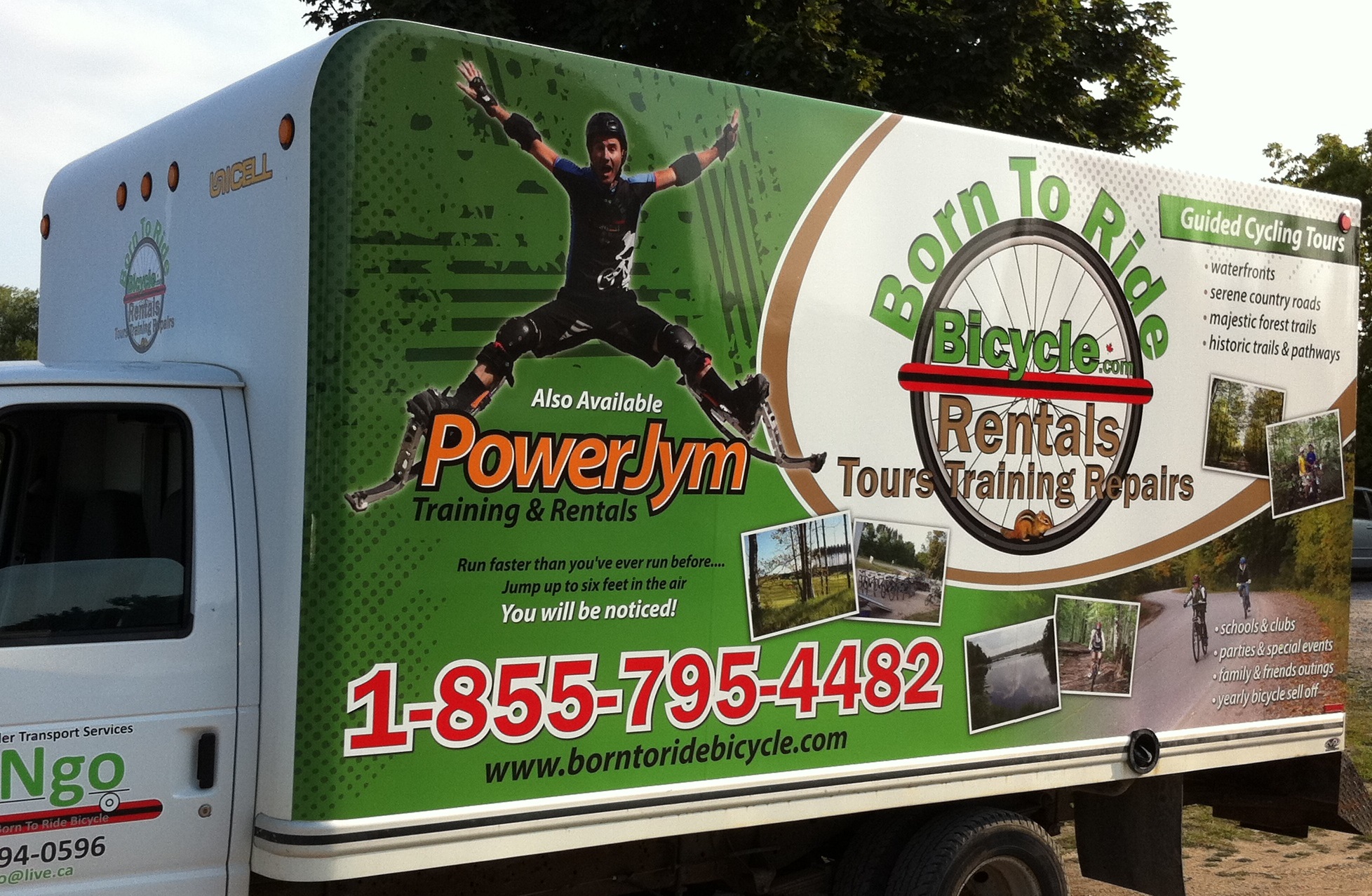 We offer Deliver / Pick-up, 7 days/week, 365 days/year 

To schedule a Delivery or pick-up time, please Call/text: 
705-718-1606 
Rates listed below.
SAVE on Delivery / PICK-UP C

harges
Our trucks drive out from Barrie and Waterloo Ontario,
If you wish both delivery and pick up, please make payment twice the listed fees. 
If you don't see what you looking for contact us at: info@borntoridebicycle.com
or call us toll free: 1-855-795-4482 ,locally:  705-718-1606   9am-9pm 7 days/week
 We can offer quotes.

If You Don't see your city listed, call us or select the closest equivalent in distance.

For assistance Call: 1-855-795-4482 or 705-718-1606

Support our cycling efforts in the off season!  We would be glad to help!  We operate all year round, delivering Goods and services, even personal belongings to customers.
Consider taking the GO Train from the GTA for a carefree and relaxing trip. 
We can meet you with your rental bike at the Allandale Waterfront GO Station.  Weekend Service available.  Check for times.
To Prepare for your ride make sure you have......

Plenty of fluids to drink and some healthy snacks. (available to purchase from Born to Ride Bicycle)
A lightweight knapsack to carry extras.
Dress in comfortable layers of clothing you can add or remove depending on weather.
You might also want to wear light driving or cycling gloves and sunglasses.
First Aid Kit, bug repellent, sunscreen
A cell phone, funds and ID
Address, telephone number of your resort (if applies)
Born to Ride Bicycle's telephone number if you need assistance on your route
So, there you have it! Rent a bicycle and enjoy your adventure in beautiful Ontario.
SEE GIFT CERTIFICATES at top right side of page