Waterfront (lakes) Guided Cycling Tours


We supply everything except your smile



Most Waterfront tours on relatively flat cycling routes, may offer an element of challenge, where you will cycle along maintained pathways and less travelled trails known to locals, roadways and quiet streets. 00B3FF

Call:1-855-795-4482 / 705-718-1606

HOURS OF OPERATION 5:30 AM TO 10 PM EST/EDT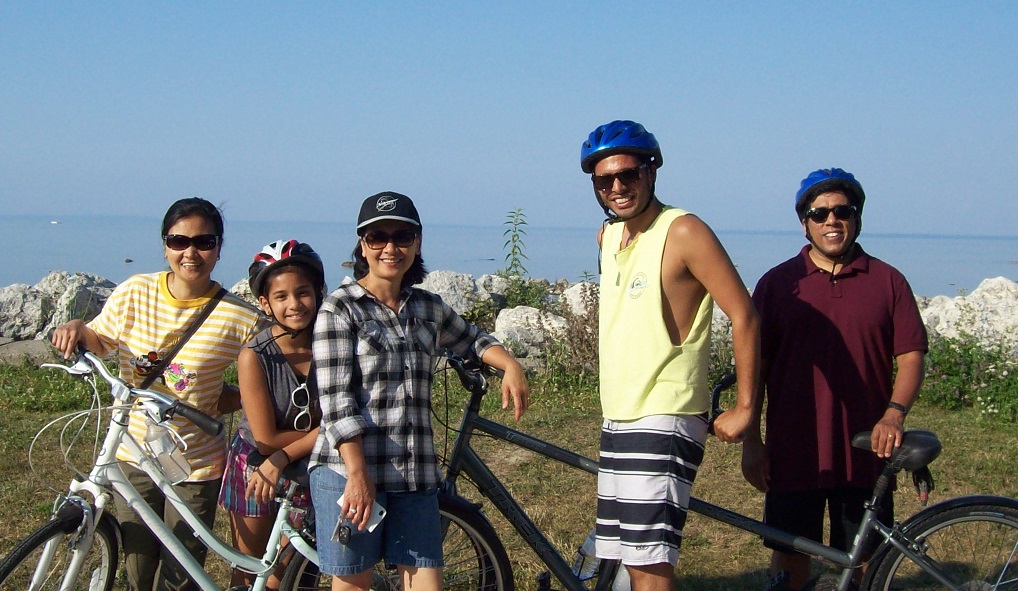 Kempenfelt 00B3FF


KempenfeltAle


HarbourHeritage

Renaissance


RenaissanceHistoric


CarthewBay


Cycle&FlySimcoe


GeorgianBay

BeachView


CedarIsland

Champlain


BigBay

OuterHarbour


FridayHarbour


Elite Waterfront (lakes) Cycling Tours

Elite Waterfront tours have longer cycling routes to scenic destinations. Most Elite waterfront tours take you along well maintained routes and roadways, with a few challenging suprises here and there.

CandianaElite


HistoricWaterwaysElite


HWKeewatinELITE

GrapeIslandElite


POLICIES
Policies

ALL TOURS GO OUT RAIN OR SHINE, IT'S YOUR RESPONSIBILITY TO COME PREPARED TO RIDE, WITH CORRECT GEAR, BASED ON CURENT WEATHER CONDITIONS.($2 PONCHOS SOLD AT DOLLAR STORES, SUNTAN LOTION ETC..)

PAYMENT/REFUNDS: A 3.5% charge applies to ALL refunds UNDER 20 DAYS, 7% charge applies 21 days or greater.
Your booking is not secured, until we have received confirmation of payment.
ALL sales and bookings are FINAL 72 hours prior. Under no circumstance will a refund be provided. NO EXCEPTIONS! It is your responsibility to prepare and attend . Rescheduling is subject to approval. Rescheduling fees may apply.
NO SAME DAY REFUNDS, no matter what the reason
Within 21 days from payment a 3.5% Administration charge applies for ALL refunds, including Deposits.
Greater than 21 days, from payment a 7.0% Administration charge applies for ALL refunds, including Deposits.
LAST MINUTE CANCELLATIONS ARE NON REFUNDABLE, ESPECIALLY ON THE DAY OF . BUT, IF WITHIN 48 HOURS PRIOR TO YOUR SESSION, YOU CONTACT US AND GET WRITTEN CONFIRMATION FROM THE OFFICE (subject to approval) AND  MAKE PAYMENT IN FULL FOR A RESCHEDULING SERVICE CHARGE WITHIN THE ALLOTTED TIME PERIOD, YOU CAN BE RESCHEDULED.
If within 48 hours of your your session, you do not request to be rescheduled, you automatically forfeit your booking,, and moneys associated to, with no recourse of any kind, nor will you receive any credits to your account, you will be expected to make payment again.
There is NO EXCEPTIONS to a rescheduled service charge, or you will forfiet your booking, with no recourse. 
***All pricing is subject to change, with no prior notice.