Bicycle & Scooter Rentals 
80 bicycles to choose from!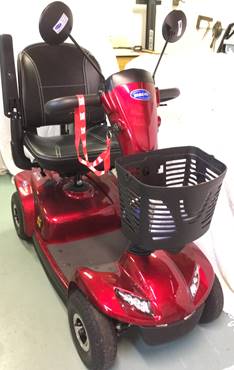 Scooter rentals are offered in season May - September. We offer daily, weekly, monthly and seasonal rates.
Off season rentals are allowed indoors and for your vacations across the border into the USA. We are open to special requests.

No need to bring your own bike!

Please book at least 24 hours ahead.
We Maintains a fleet of  80 Bicycles,
plus training equipment, trailers and trail-A-Bikes
For orders greater than 15 bicycles - we require 7 days notice per 10 bicycles ordered. For assistance call: 1-855-795-4482 
Please secure your request with payment.

What you must know:
The cleaning fee deposit assists in preventing invasive plant species been transmitted to other communities and destroying other forests

.



You must include one cleaning fee deposit/bicycle rental. 

For cleaning fee, use drop down payment options-add to cart.

If the bicycle comes back in unsatisfactory condition, you loose your cleaning fee deposit. 

Bicycle rental pickup is on Thursdays only.

Any other day bicycle rentals are delivered to you.



Delivery & Pick Up services
 We drop off/pick-up at several locations including carpools along HWY 400, Johnson beach, Barrie Tourism, Ontario Tourism, Horseshoe Valley Resorts, Carriage Hills and Ridge Resort, The Briars, Hotels, cottages, B&Bs, Provincial Parks, Events, TRCA campgrounds throughout central Ontario and during the July 1st celebrations to Ottawa. We also provide custom cycling tours. We presently offer 100+ guided cycling tours, for all levels (45minutes up to 7day guided tours)
The prices listed are for transport of up to 10 bicycles

Contact us for quotes on larger shipments to your event: 1-855-795-4482, we deliver throughout Central Ontario. With prior notice, If you have your own vehicle and would like to pick-up a larger order of rentals there is some flexibility on date and time.

We also offer Fleet services for resorts and organizations that carry there own inventory of bicycles, WE can help you set up shop and installation. We offer Mobile repair, maintenance, bicycle building, assembly, and transport of equipment)

For additional delivery destinations call : 1-855-795-4482

Weekend Bicycle Rentals
For Weekend bicycle rentals; You must book and pay no later than Thursday prior to the weekend.
By Thursday evening; All equipment has been serviced , loaded for transport, and our staff have been dispatched there assignments.
For Bicycle Rentals, typically there is no staff available to serve you after 6:30pm on

Fridays,

until the

following 

Monday.
You can chance it and call us on the weekend at
: 705-718-1606 , sometimes our staff finish early, and have enough time to arrange a 2nd delivery
One-Rate Rentals

Book Your Bicycle or Scooter Rental, Today!

Choose your bike. Choose your rental duration....
Helmets & locks are included in price. Helmets are mandatory
8 years or younger the child/parent must provide their own helmet
Three month rate: Requires $500 security deposit.
A monthly  Tune-Up, may be required, at additional cost. See Bicycle Repair tab for current rates.

CHOOSE FROM:
Road Lovers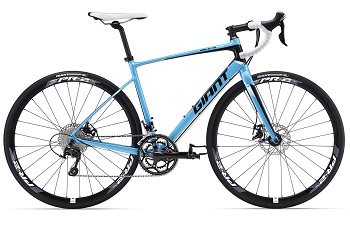 GIANT Defy 1 Road Bike.  Smooth, fast and lightweight. Triathlon riders' choice!  Comes with caged pedals or bring your own.

GIANT Contend 1 Road Bike.  Smooth, fast, lightweight and fun to ride! Comes with caged pedals or bring your own.

TANDEMS - Bicycle built for two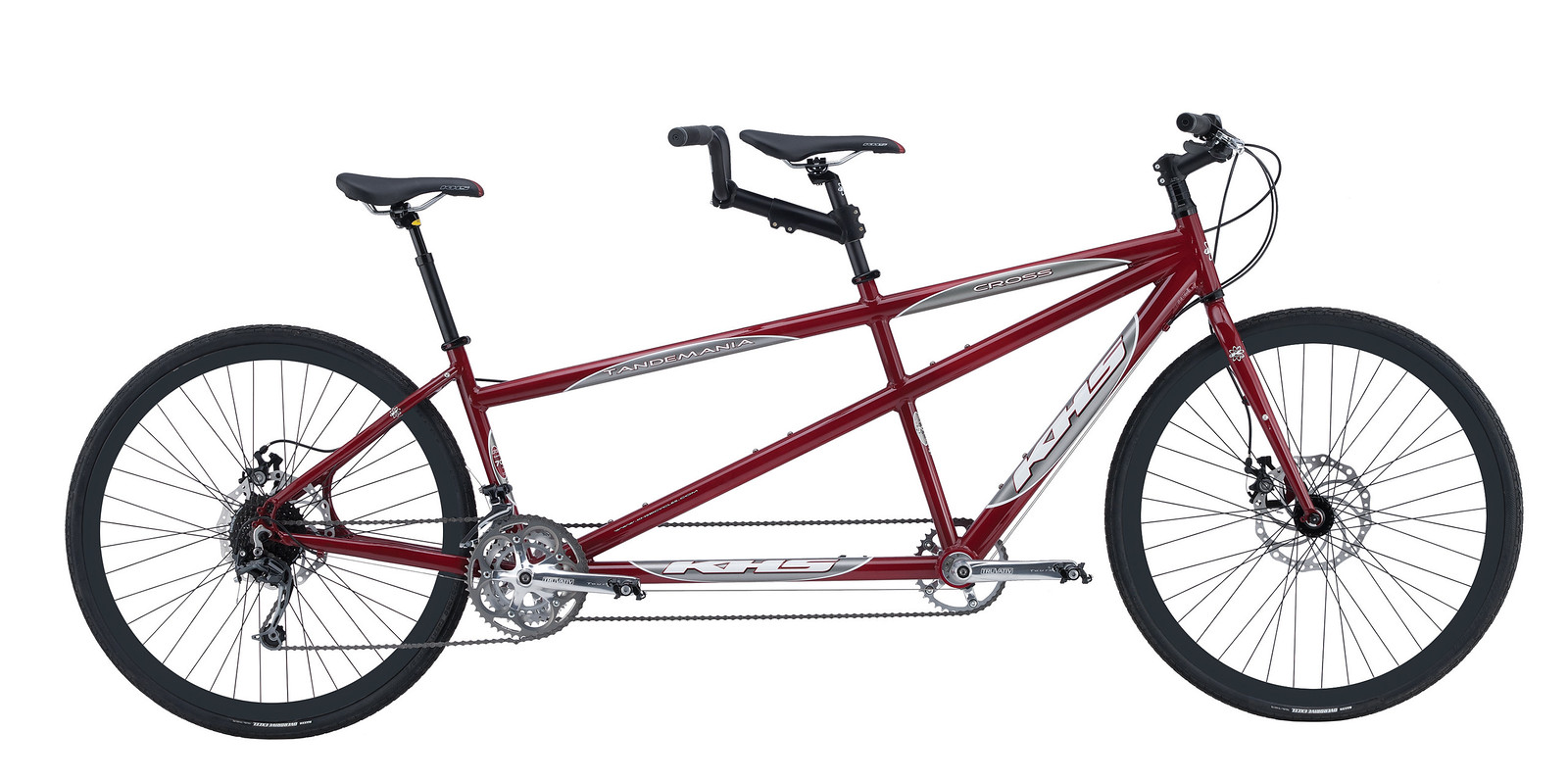 Road Tandem
Sport Tandem
Pathways, City and Country roads - HYBRID Bicycle
700c Flourish Hybrid - Step thru bicycle.

Great for leisure riding with comfortable seat   
Popular amongst those with difficulty raising their legs, or lady's wearing any dress wear, very comfortable bicycle. Great way to get around, city streets.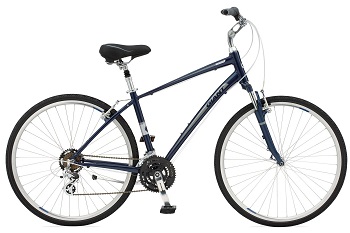 700c Mens Cypress Hybrid
Trails, Pathways, Country Roads - SPORT Bicycle
26" sport comfort bike that is great for the many amazing rail trails!
26" Mens Sedona Sport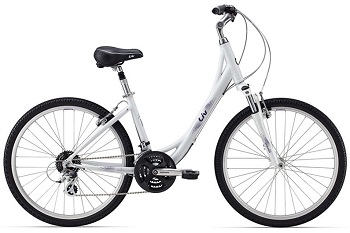 26" Sedona Sport - Step thru bicycle.  

Popular amongst those with difficulty raising their legs, or lady's wearing any dress wear. Good for shorter people, or those feeling they need to be closer to the ground, more "secure". Great way to get around, trails and pathways. 

KIDS Bicycles and Accessories - Children bicycle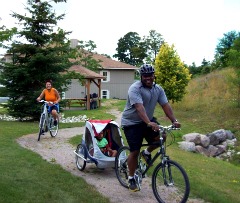 20" Children trailers for single or double seating. Suitable for 12 months to up to 5 year olds (max 80 lbs)

24" TRAIL-A-BIKE - attaches to adult bicycle seat post
24" Brass Jr - DIRT JUMP 
24" XTC Cross Country MTB

26" Brass I and II 

Fun on Single Track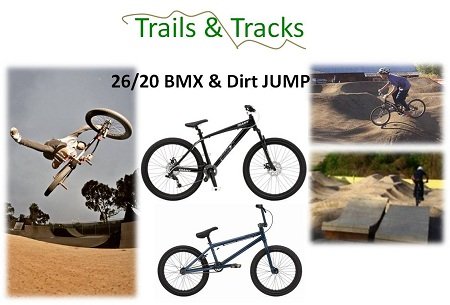 26 HARDTAIL MOUNTAIN BIKE/BICYCLE
26" Hardrock MTB  V-Brake & Disc-BRAKE
FULL SUSPENSION MOUNTAIN BIKES/BICYCLES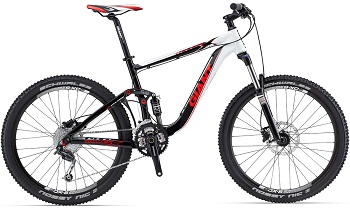 Trance MTB F/S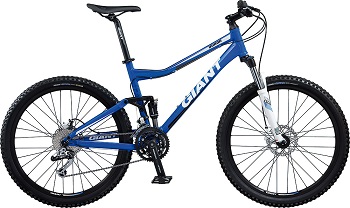 Yukon FX F/S
24"/26"Big Hit DOWNHILL F/S
A favourite amongst downhill mountain bikers! The Big Hit 
27.5-29r HARDTAIL MOUNTAIN BIKE/BICYCLE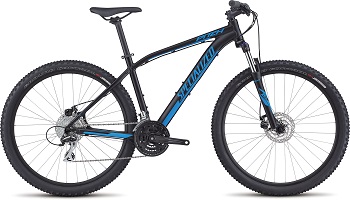 27.5" PITCH 
The latest in the MTB'g industry, Great for intermediate to advanced level mountain bikers.

29r SPLICE
29r Hardrock
Additional information
Delivery Available.
Consider taking the GO Train from the GTA for a carefree and relaxing trip.  We can meet you with your rental bike at the Allandale Waterfront GO Station.  Weekend Service available.  Check for times.

To Prepare for your ride make sure you have......

Plenty of fluids to drink and some healthy snacks. (available to purchase from Born to Ride Bicycle)
A lightweight knapsack to carry extras.
Dress in comfortable layers of clothing you can add or remove depending on weather.
You might also want to wear light driving or cycling gloves and sunglasses.
First Aid Kit, bug repellent, sunscreen
A cell phone, funds and ID
Address, telephone number of your resort (if applies)
Born to Ride Bicycle's telephone number if you need assistance on your route
So, there you have it! Rent a bicycle and enjoy your adventure in our beautiful region.

Bicycle Rental -- Reservations - Scenic Cycling Tours - Mountain Bike Tours - Home