LakeOnLake

Group Ride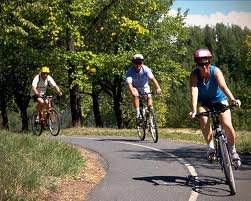 LakeOnLake Group Ride celebrates successful completion of private Learn to Ride training and keeps you riding!  Join your training, Peter Armstrong for a fun and leisurely 1 hour ride along beautiful waterfront trails in Barrie and Toronto.  

If you aren't a Learn to Ride student and already know how to ride, you can still join a LakeOnLake ride.   The more the merrier!
In Toronto: Saturdays 11:30 am start time or Tuesdays 6 pm start time
$45/person (includes bicycle rental)
We will enjoy the multi purpose Lake Ontario Waterfront trail in the west end.  Location details will be confirmed at time of booking.
In Barrie: Saturdays 8 am start time
$35/person (includes bicycle rental)

We will ride along Barrie's beautiful waterfront trail starting at Johnson Beach parking lot (Johnson St and Shanty Bay Rd.)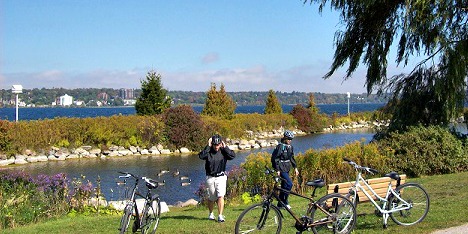 Please note: minimum 8 riders for group ride to go out.


So we know who you are and when you want to join a ride, please complete the form below:

Please make sure your email is correct so that we can confirm your group ride.
 After your reservation has been confirmed, conveniently pay for your ride date for each participant coming with you.  You are welcome to join us as often as you like.